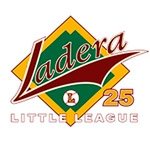 PLAY BALL!!!
Registration for the 2014 Spring Season
To register online:

Click on the Registration flag to the left and read down the page for information and your registration.
Uniform Distribution to all players T-Ball through Juniors.
Opening Day is filled with games, food, and activities.
As you can see the next couple of months will be filled with preparation for the Spring 2014 Season. If you don't start getting ready now, you will be scrambling in the end.
"Never allow the fear of striking out keep you from playing the game"

-Babe Ruth